AUTOMATED YARN CREELING SYSTEM
MODRA TECHNOLOGY, innovators in soft flooring solutions, has launched the evolutionary automated yarn creeling system, CreelMT™ for tufted carpet manufacturers.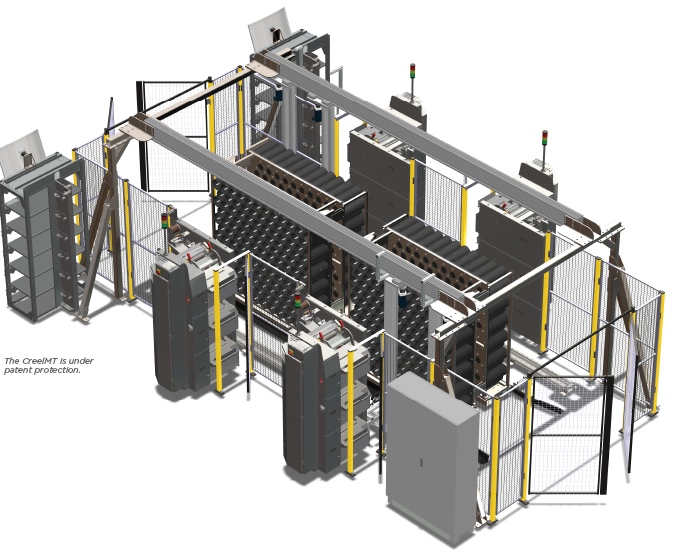 CreelMT™ IS AN AUTOMATED SYSTEM THAT WINDS YARN TO LENGTH AND USES ROBOTICS TO LOAD THE FULL PACKAGE OF YARN INTO A MOBILE CREEL.
OUR CreelMT™ SYSTEM COMBINES:

CreelMT is unique and in some respects it's not revolutionary but evolutionary. We've drawn together a number of existing technologies – mobile creels, precision winding of yarn, integration with CAD systems and robotics – into one complete system and created an automated, robotic yarn package handling system as a smart alternative to the traditional fixed creel.
MAKE SHORTER PRODUCT RUNS MORE ECONOMICALLY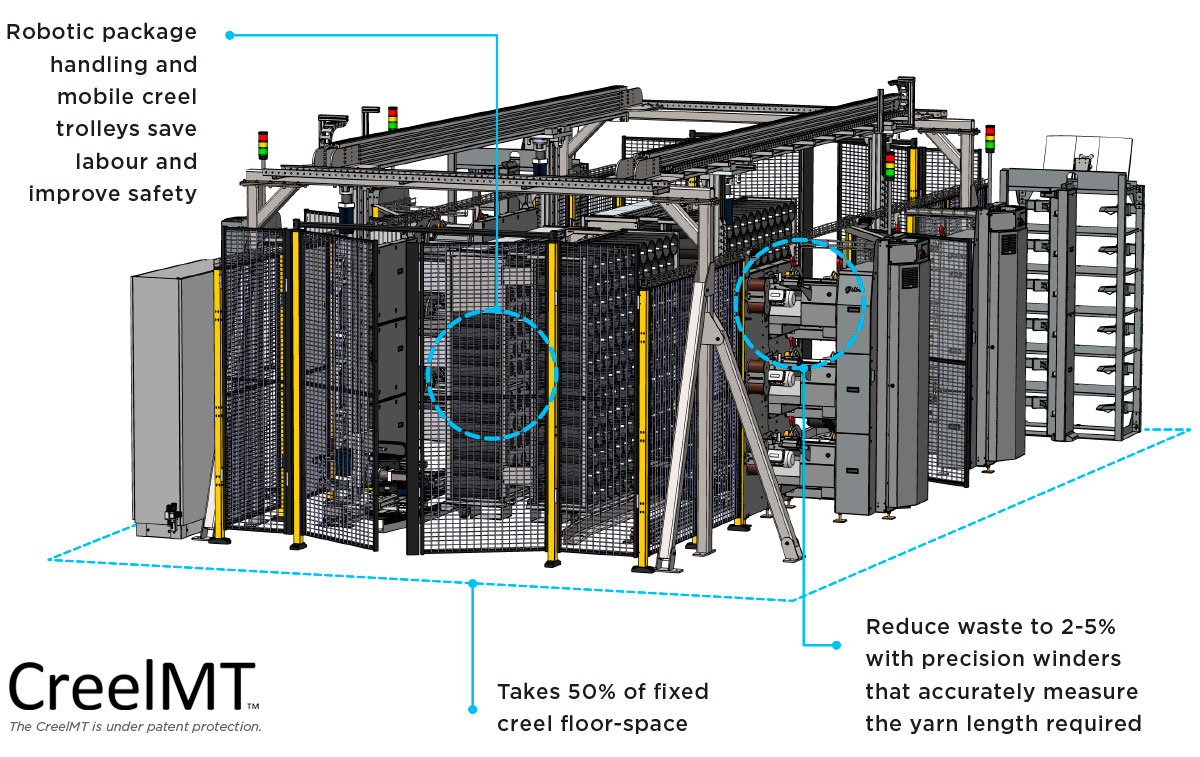 CreelMT™ FEATURES:
Suitable for many types of tufting machines

Gilbos precision winders accurately measure yarn length and reduce waste

CreelMT™ system configured to meet your needs

Automation and robotics to reduce manual handling and improve safety 

Compact – takes 50% of fixed creel floor-space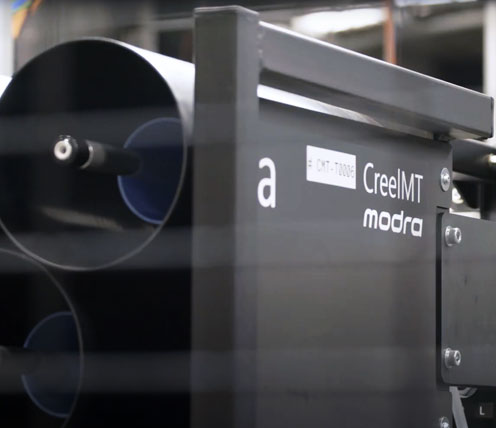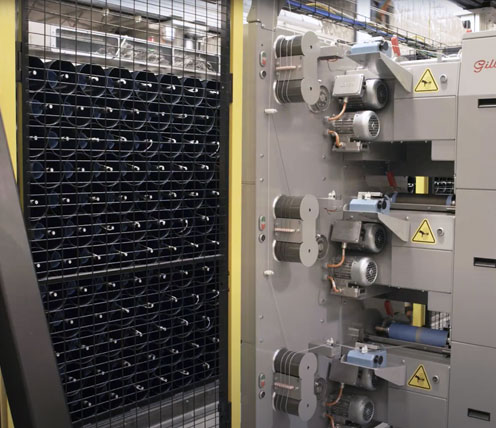 MODEL(S): 1R3S, 4R12S, 4R24S,
CreelMT™ TECHNICAL SPECIFICATIONS:
1-Robot 3-Spindles
(Model: 1R3S)
4-Robot 12-Spindle
(Model: 4R12S)
4-Robot 24-Spindle
(Model: 4R24S)
Application
Typically suited as a trial system or for sampling requirements
Will typically keep up with a narrow (~2.0m) tufting machine
Will typically keep up with a broadloom (~4.0m) tufting machine
High speed Gilbos Uniwinder
1 stacks of 3 spindles, 3 spindles in total
4 stacks of 3 spindles, 12 spindles in total
8 stacks of 3 spindles, 24 spindles in total
Nominal winding speed
800m/min, maximum throughput of 2,400m/min
800m/min, maximum throughput of 9,600m/min
800m/min, maximum throughput of 19,200m/min
Robotic package handlers
1
4
4
Safety cage
Yes
Yes
Yes
Dimensions
2,823 x 5,564 x 2,823mm (WDH)
5,532 x 5,564 x 2,823mm (WDH)
8,000 x 8000 x 2,823mm (WDH)
Design format
Microsoft Excel file
Power Requirements
400 V 3 Phase with PE, 10 A max
400 V 3 Phase with PE, 40 A max
400 V 3 Phase with PE, 60 A max
Air Requirements
57L/min @ 7 bar
2cfm @ 100 psi
227L/min @ 7 bar
8cfm @ 100 psi
340L/min @ 7 bar
12cfm @ 100 psi
Operating Environment
10 - 40 degrees Celsius, in a clean and dry environment
5 - 95% humidity non-condensing
Maximum number of positions
264 per mobile creel
Tailored to suit customer specifications
Maximum package diameter
140mm
Maximum package weight
~ 1,000g, depending on yarn denier
Headers and header strips
To suit customer specification
Dimensions
Each trolley - 1,933 x 1,200 x 2,000 mm (WDH)
Transport Methods
Creel trolleys can be moved by hand, pallet truck or forklift
WATCH THE CreelMT™ IN ACTION
Want to find out how the CreelMT™ system could work for you?